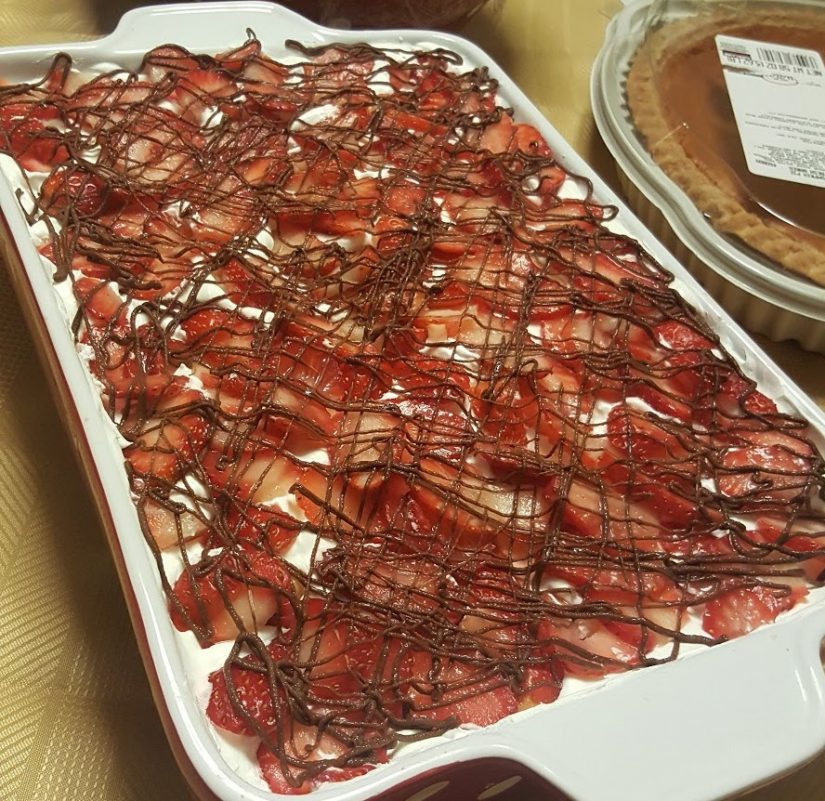 No Bake Strawberry Graham Cracker Cake
By Rania Hassan (Horticulture Fruit Extension Group)
Ingredients:
1 1/2  box of strawberries  
1 box of graham crackers
2-3 8 oz. containers of Cool Whip
Milk chocolate candy melts
Directions:
Pull out the Cool Whip from the freezer about an hour before preparing the cake to allow it to defrost. 

Rinse strawberries and cut up into slices.

In a rectangular pyrex, start lining the bottom with graham crackers til the bottom is covered.

Next add a layer of Cool Whip.

Next add a layer of strawberries. 

Add two more layers of graham crackers, cool whip, and strawberries. 

Melt a little bit of the milk chocolate candy melts and put in a piping bag (if you do not have one you can make one by putting the melted chocolate in a corner of a ziploc bag and cutting a tiny part of the tip).

Drizzle the melted candy melts on top.
---